REVOLUTIONIZING THE FUTURE OF WALKING.
Designed with patented slip-on technology & pain relief engineering to help you move, be active and live pain free. Just slip them on & get back to doing the things you love.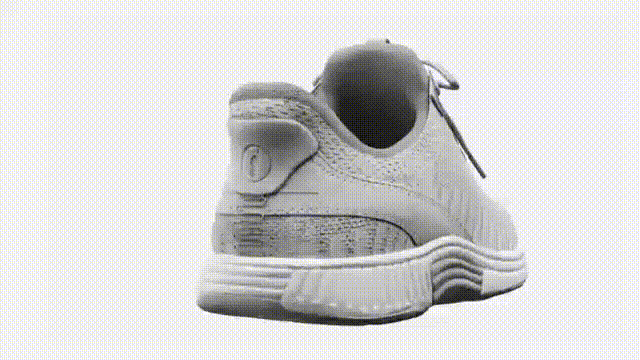 Premium orthotic insoles

with anatomical arch support (removable) and Arch Booster re-align the foot and entire body posture
Patented slip-on technology

for Hands-Free wear
Water-repellent

uppers that are easy to clean
Wide toe-box

alleviates pressure on swollen feet, bunions, and hammertoes
Soft, padded fabric interior

with no overlays eliminates irritation and provides superior protection for sensitive feet
Stretchable knitted upper

forms to the contours of your feet, providing a customized fit & easing pressure on sensitive feet
Cushioning sole

with a mild Rocker improves the ease of walking and adds spring to your step
Rubber outsole

provides advanced grip & excellent stability
OUR COLLECTION OF HANDS-FREE SHOES


Orthofeet shoes are designed to help persons with mobility issues and foot conditions live pain-free life. The innovative Hands-Free shoes incorporate patented slip-on technology, that takes the Orthofeet mission one step further by providing a life-changing solution for all.
A hidden spring in the rear part of the shoe allows easy on and off, without ever needing to bend down and tie laces. The rear part of the shoe moves down when the foot enters the shoe and recoils to keep the foot securely in place.
State of the art pain-relief technology and advanced foot biomechanics have been employed by Orthofeet footcare experts in crafting our functional women's orthopedic shoes. The innovative features have proven to help millions of users improve mobility and enhance comfort from heel to toe.
Lightweight, cushioning soles with an Ergonomic-Stride design soften impacts, alleviate stress on the joints, and improve the ease of walking.
Anatomical orthotic insoles help relieve heel and foot pain, reduce pressure on the bottom of the foot, and improve the alignment of your feet, all the way up your knees, hips, and lower back.
Non-binding uppers with a wide toe box and foam padding enhance comfort and protection, eliminates pressure on bunions and hammertoes, and provide extra room for toe movement.
WHY YOU'LL LOVE IT
Premium Orthotic Insoles
Premium orthotic insoles with anatomical arch support re-aligns the foot and body, helping ease pain on the foot and heel, all the way up your knees, hips and lower back.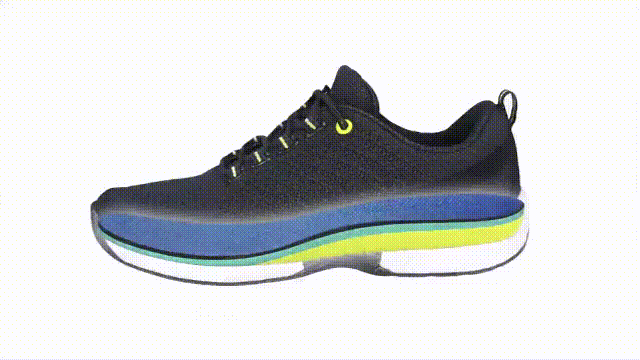 Arch Booster System
The Orthofeet Arch Booster can be added under the orthotic insole to increase the support to the arch and reduce pressure at the heel and ball of the foot.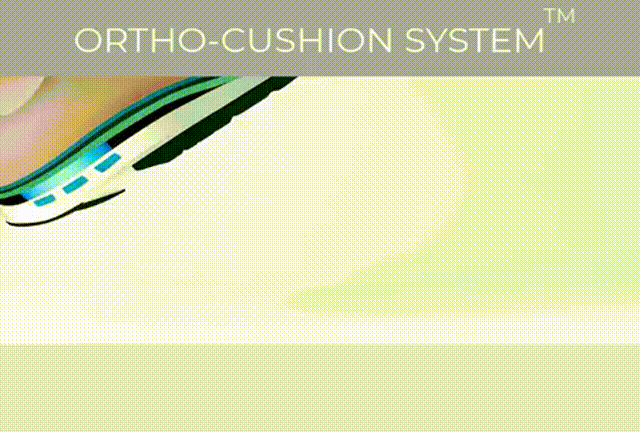 Walking on a Cloud
Innovative Ortho-Cushion™ System with premium orthotic insole and ergonomic cushioning sole soften impacts, improves the ease of walking and adds spring to your step.
Smooth, Padded Interior
Protective Interior Soft, foam-padded interior lining eliminates pressure points and friction against the skin, offering superior comfort and protection.
Stretchable upper helps eliminate pressure on bunions and hammertoes and offers a relaxed, comfortable fit.
Fitting Spacers
If the shoes are too loose you may get a snugger fit using the removable spacers that come with the shoes (1/16" and 1/8" thick).